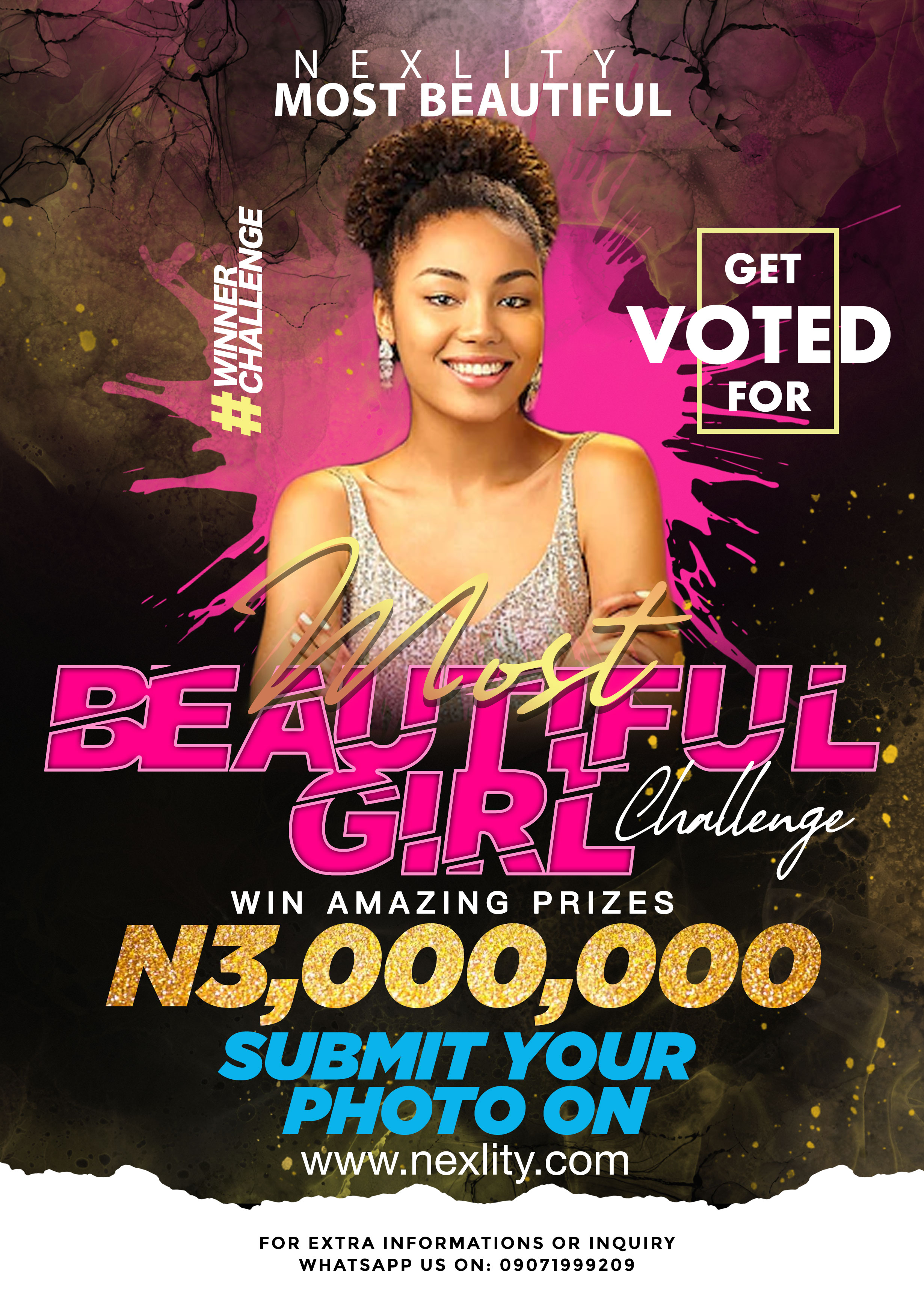 Most Beautiful Lady Contest
Min. Membership level: Starter
The Most Beautiful Lady
Grand Prize
3,000,000 NGN
First Runner Up
2,000,000 NGN
Second Runner Up
1,000,000 NGN
Nexlity would be rewarding the winner of the most beautiful girl contest with a grand prize of N3,000,000
And the first runner up with N2,000,000
While the 3nd runner up gets N1,000,000
You think you're beautiful enough to win? Join the contest today.
Instructions
After joining a contest, do share your voting link with family and friends on WhatsApp, facebook and more.
Update your profile cover image and profile picture
Make sure to update your social media links in your nexlity account.
Few points
Few points can be gotten from story upload, post upload and comments
Terms and Conditions
Winners will get prize inturn to how well the contest perform. Failure for contest to reach expected goals only conciliatory prizes would be award.
Leaderboard
Contestants with the highest votes